FCA policy statement on rates of regulated fees and levies for 2019/20
The Financial Conduct Authority has published Policy Statement PS19/19 on the proposed 2019/20 regulatory fees and levies.
The FCA published the summary and their response in the PS and the 2019/20 periodic fees and levies for:
Financial Conduct Authority (FCA)
Financial Ombudsman Service general levy
Money and Pensions Service
Devolved Authoritites
Illegal money lending (IML) expenses of HM Treasury
All fee payers will be affected by this Policy Statement. It does not contain material directly relevant to retail services consumer or consumers groups, although, indirectly, fees are met by financial services consumers. Please see the table below to help you identify which chapters of the PS relate to you.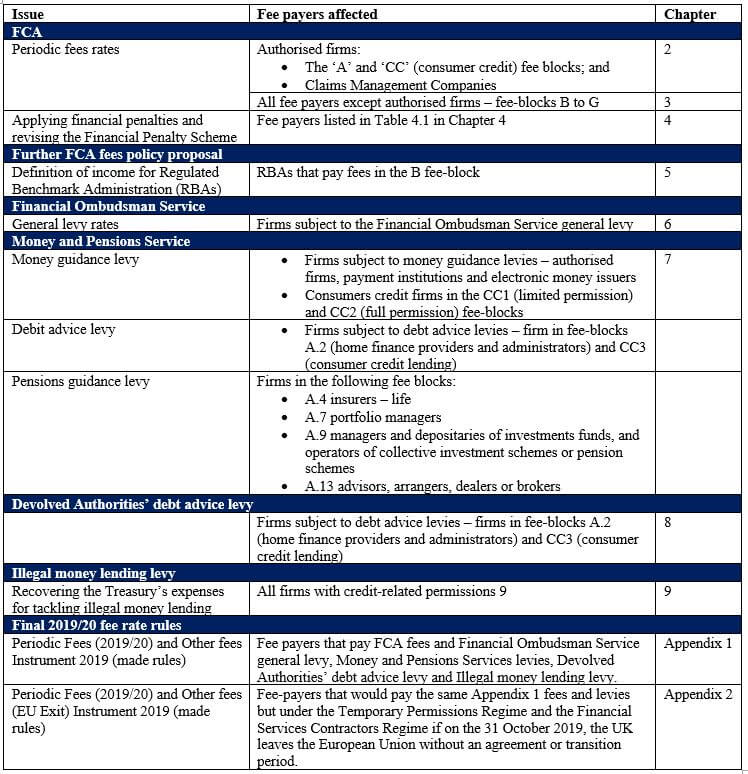 Further information:
To read more, please follow this link:
https://www.fca.org.uk/publication/policy/ps19-19.pdf
Contact us here
---
Other articles
Please Note: This publication is not intended to be a comprehensive review of all developments in the law and practice, or to cover all aspects of those referred to. Readers should take legal advice before applying the information contained in this publication to specific issues or transactions.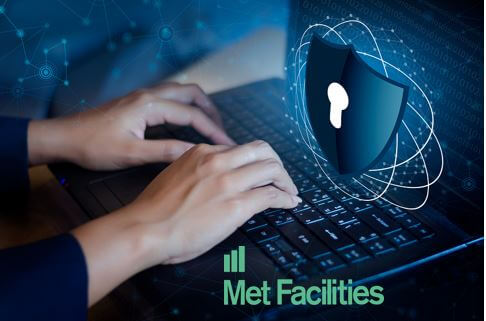 Latest posts by Bethany Klarmann
(see all)