FSB publishes progress report on implementing the FSB Principles for Compensation
The Financial Stability Board (FSB) has published its sixth progress report: Implementing the FSB Principles for Sound Compensation Practices and their Implementation Standards (P&S).
The P&S were developed by the FSB in the aftermath of the global financial crisis to promote sound compensation practices and align compensation with prudent risk-taking, particularly at financial institutions that are considered significant for the purpose of the P&S.
This progress report looks at how compensation practices have evolved since 2009 and highlights remaining points of attention and areas of potential emerging risk. The FSB found that most banks had put in place practices and procedures that reduce the potential for inappropriate risk-taking. The effectiveness of these measures is still being tested and further work is required to validate that practices and procedures operate effectively and cover all compensation-related risks.
Key report findings

Boards appear more active and engaged and compensation processes are now conducted with greater oversight. While human resources (HR) functions still play a key role, there is now more significant input from risk, compliance and other control functions.
Compensation arrangements now have longer time horizons, include mechanisms that better align them with effective risk management practices and include a wider range of financial and non-financial risk assessment criteria.
While senior executives and all other material risk takers (MRTs) remain the main area of focus, with more granular risk identification processes and enhanced governance procedures, increasingly compensation and risk governance frameworks apply a baseline set of expectations and compensation-related risk management practices to all employees.
In recent years, there has been an increased focus on compensation as a tool as address conduct risk, driven at least in part by recent and recurrent instances of misconduct including collusion in the manipulation of wholesale markets and retail mis-selling schemes.
There is now greater emphasis on how results are achieved. Where applied effectively, this is often considered more impactful than changes in compensation structures.
The next challenge is developing frameworks for assessing the effectiveness of compensation policies and practices in balancing risk and reward.
Compensation policies and practices provide incentives that are relevant as banks seek to promote practices that support market integrity and fair treatment of customers.
The key question no for firms and supervisors is whether the shift in the areas of focus and behaviour can be considered permanent and extent to which the progress shown in compensation practices is culturally embedded and permeates the banks at every level.
Banks indicate that it is vital for the banking industry to continue to be competitive with new digital and technological challengers and attracting and retaining talent is a key factor in remaining both competitive and profitable.
Some banks highlight level playing field issues, in particular competition between jurisdictions where supervisory and regulatory standards are more prescriptive and jurisdictions which take a different approach.
The FSB intends to continue monitoring compensation practices at financial institutions that are significant for the purpose of the P&S. The aim is to ensure that compensation remains aligned with prudent risk-taking and fully reflects evolving risks and new areas of vulnerabilities as they emerge.
Further information:
To read more, please follow this link:
https://www.fsb.org/wp-content/uploads/P170619-1.pdf
Contact us here
---
Other articles
Please Note: This publication is not intended to be a comprehensive review of all developments in the law and practice, or to cover all aspects of those referred to. Readers should take legal advice before applying the information contained in this publication to specific issues or transactions.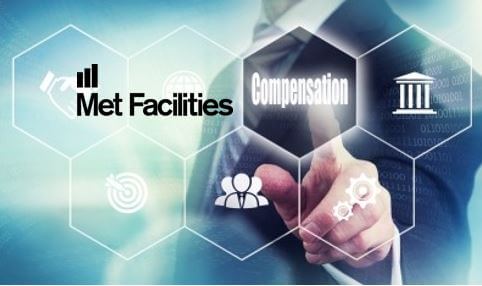 Latest posts by Bethany Klarmann
(see all)