FCA consults on guiding firms on the fair treatment of vulnerable customers
The Financial Conduct Authority has launched a consultation on proposed guidance for firms on the fair treatment of vulnerable customers.
The guidance sets out the FCA's view of what the FCA Principles require of firms to ensure that vulnerable consumers are consistently treated fairly across financial services sectors. The draft Guidance is set out in three main sections:
• Understanding the needs of vulnerable consumers.
• Ensuring staff have the skills and capabilities needed.
• Translating that understanding into taking practical action.
As part of the FCA's priority to protect vulnerable consumers, it has been working extensively with stakeholders on this issue. Whilst many firms have made significant progress in how they treat vulnerable consumers, the FCA believes that there needs to be more consistency across financial services sectors. In some cases, firms are clearly failing to consider the needs of vulnerable consumers, leading to harm.
The guidance will be consulted on in 2 stages.
The FCA is seeking feedback on three particular areas by 4th October 2019 in the first stage:
• Whether the draft Guidance covers the right issues and would provide firms with the right degree of clarity on what they should do to improve the outcomes for vulnerable consumers.
• How this Guidance could affect firms' costs and the extent of benefits to vulnerable consumers from changes triggered by the Guidance.
• The FCA also wants to hear stakeholders' views on whether the Guidance, as part of the FCA's regulatory framework, is sufficient to ensure firms take appropriate action to treat vulnerable consumers fairly, or whether stakeholders consider that additional policy interventions is needed, such as additional
rules, to ensure this happens.
Second stage: In the light of this feedback, the FCA plans to consult on revised draft Guidance, publishing a cost-benefit analysis alongside it. If the FCA considers further interventions are necessary, they would consult on these in the second stage.
The FCA wants to see doing the right thing for vulnerable consumers deeply embedded in firms' culture. The proposed Guidance is to provide clarity about what firms should do to ensure that vulnerable consumers are treated fairly.
SCOPE
The Guidance set out the scope that a vulnerable consumer is someone who, due to their personal circumstances, is especially susceptible to detriment. They are therefore at greater risk of experiencing harm. The risks can include:
• Health – health conditions or illnesses that affect the ability to carry out day-to-day tasks.
• Resilience – low ability to withstand financial or emotional shocks.
• Life Events – major life events such as bereavement or relationship breakdown.
• Capability – low knowledge of financial matters.
The definition is intentionally broad and the term vulnerable consumer and vulnerable customer refer to natural persons who either are (actually vulnerable), or may be (potentially vulnerable), in vulnerable circumstances.
GUIDANCE FOR FIRMS
Firms should develop an understanding of the needs of vulnerable customers and translate this into practical action in a proportionate way and ensure staff have the necessary skills and capability to meet the needs of vulnerable consumers. This understanding should be embedded in product, service and process design and communications. Firms should be continuously monitoring and learning to ensure they are striving towards meeting the needs of vulnerable customers. The FCA provides guidance's, case studies and good practices of each steps in the following proposed Guidance:
• Understanding the needs of vulnerable consumers – Section 2
• Skills and capability of staff – Section 3
• Taking practical action – Section 4
• Product and service design
• Good customer service
• Communications
• Monitoring and evaluation – Section 5
Firms will need to think about what the guidance means for their business and customers, and how they are understanding and addressing the needs of vulnerable customers.
Contact us here
---
Other articles
Please Note: This publication is not intended to be a comprehensive review of all developments in the law and practice, or to cover all aspects of those referred to. Readers should take legal advice before applying the information contained in this publication to specific issues or transactions.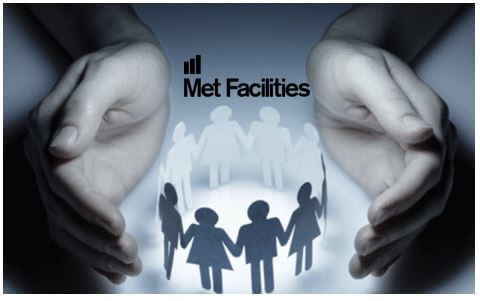 Latest posts by Bethany Klarmann
(see all)