Bank of England and FCA publish results of a joint survey on the use of machine learning in UK financial services
On 16 October 2019, the Bank of England published the results of a joint survey, conducted with the Financial Conduct Authority, researching the use of machine learning (ML) in UK financial services.
Following technological advances, including software and hardware developments, and increased availability of alternative datasets, ML methods have become a popular tool to improve internal business processes, as well as delivering better outcomes for customers.~
However, the BoE believes that if governance and controls are not updated in-line with technological developments then existing risks within the financial sector could worsen. Additionally, The FCA have recently stated their intention to evaluate whether current Treating Customers Fairly (TCF) rules extend to ethical data usage.
Key findings of the survey are as follows:
The use of ML methods is increasing within the financial sector
1. Two thirds of respondents report that they already use ML to support client interaction, business decisions or transactions ('live' use)
2. Insurance and banking are the sectors within the survey sample with the most live cases
3. The median respondent expects the number of ML applications more than double over the next three years, with even larger expected growth (triple) in banking and insurance
Development of ML methods has passed initial development phase and is in more advanced stages of deployment ('live' use), especially in banking and insurance
ML methods are used across an array of functions, from back office to front office, but the most popular, and most advanced use, is within risk management and compliance (Regtech), for tasks such as AML and fraud monitoring
Firms do not think regulation is a barrier to use of ML methods but need additional guidance on how to interpret current regulation. However, firms believe that legacy IT systems and data limitations provide hurdles to the implementation of ML methods
Firms agree that ML could be an amplifier of existing risks, which may occur if governance frameworks do not keep in-line with technological advancements
The most common safeguards against ML-associated risks are alert systems and 'human-in-the-loop' mechanisms
Structured data sources are the most popular, but alternative datasets are being increasingly used
Tree-based models are the most popular among ML methods, a highly flexible model that can model non-linear relationships, although natural language processing (NLP) is the second most popular
76% of the ML use cases are designed and developed in-house, with the remaining implemented by third-party providers. Insurance has the most in-house implementations, while non-bank lending has the least, an area that has been largely disrupted by ML methods and whose respondents were of a smaller size than insurance firms
Firms are advised to consider these developments and discuss them internally, including updating Directors and Senior Management Team, with a Board Briefing, if applicable.
While there is no specific regulation proposed, the use of algorithmic decision making in the financial sector is on the radar of Regulators, with the FCA stating their intention to undertake discovery work (which this survey forms a part of). It is advised that firms keep this in mind and ensure that customer data is not being misused such that firms remain compliant with GDPR.
Further information:
To read more, please follow this link:
https://www.bankofengland.co.uk/report/2019/machine-learning-in-uk-financial-services
Contact us here
---
Other articles
Please Note: This publication is not intended to be a comprehensive review of all developments in the law and practice, or to cover all aspects of those referred to. Readers should take legal advice before applying the information contained in this publication to specific issues or transactions.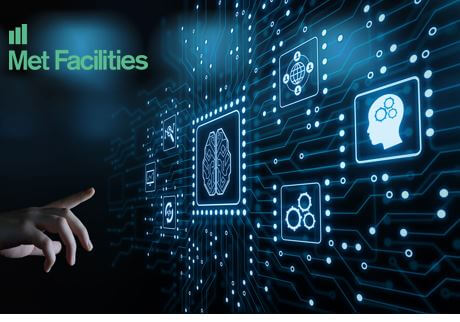 Latest posts by Bethany Klarmann
(see all)