EU Commission Updates List of High-Risk Third Countries
The EU Commission has recently updated the list of countries it holds as having 'strategic deficiencies' in their susceptibility to facilitating the criminal offence of money laundering.
As defined under the Fourth and Fifth Anti-Money Laundering Directives (MLD4/5), the EU has to establish a list of high-risk third countries, to make sure the EU financial system is equipped to prevent money laundering and terrorist financing risks coming from third countries. The aim being to protect the integrity of the EU financial system.
The Commission issued the first such list in 2016 and updated it subsequently in the last years. Since the adoption of the Fifth Anti-Money Laundering Directive, the criteria against which a third country is assessed have been substantially extended and required an adaptation of the listing process. This is the first list adopted using the new criteria and methodology.
Under article 18(a) of the MLD4, firms that deal with financial institutions, customers and financial operations from countries in the list below are obliged to implement enhanced due diligence measures. These measures are clarified in the MLD5.
This regulation is currently being submitted to the Council of the EU and to the European Parliament for consideration and approval. If within one month, neither body objects, then the regulation will be published in the Official Journal of the EU, becoming law.
Which countries does the Commission propose to list on the new EU list of high-risk third countries?
The Commission's new list includes 12 countries listed by the Financial Action Task Force, as well as an additional 11 jurisdictions. Some of the countries listed are already on the current EU list, which includes 16 countries.
The Commission proposes also today to de-list a number of countries previously included on the EU-list:
Bosnia-Herzegovina,
Guyana,
Lao PDR,
Uganda, and
Vanuatu.
12 countries also listed by the Financial Action Task Force:
The Bahamas,
Botswana,
Democratic People's Republic of Korea,
Ethiopia,
Ghana,
Iran,
Pakistan,
Sri Lanka,
Syria,
Trinidad and Tobago,
Tunisia,
Yemen.
Additional jurisdictions identified by the Commission:
Afghanistan,
American Samoa,
Guam,
Iraq,
Libya,
Nigeria,
Panama,
Puerto Rico,
Samoa,
Saudi Arabia,
US Virgin Islands.
Further information:
To read more, please follow this link:
https://ec.europa.eu/info/sites/info/files/commission-delegated-regulation_hrtc.pdf
https://ec.europa.eu/info/sites/info/files/annex_commission_delegated-regulation_hrtc.pdf
Contact us here
---
Other articles
Please Note: This publication is not intended to be a comprehensive review of all developments in the law and practice, or to cover all aspects of those referred to. Readers should take legal advice before applying the information contained in this publication to specific issues or transactions.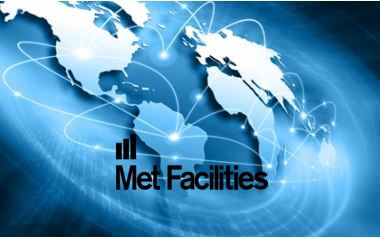 Latest posts by Melissa Lewis
(see all)