EU's Combating Money Laundering by Criminal Law Directive
The European Union's new rules aimed at strengthening its financial crime regime have been published in the Official Journal of the EU.
Dubbed the Sixth Anti Money Laundering Directive, the new proposed Directive complements and reinforces the Fourth Anti-Money Laundering Directive (EU) (2015/849) (and its amendments introduced by the Fifth Anti-Money Laundering Directive, adopted in May 2018) by, amongst other measures, requiring that EU Member States transpose the following elements into their criminal legislation:
Harmonized definitions of criminal offences relating to money laundering, including aiding, abetting, inciting and attempting such offences.
A penalty for natural persons of a maximum term of imprisonment of 4 years, potentially combined with additional sanctions or measures.
The liability of legal persons, which may face criminal and non-criminal fines and sanctions (e.g., exclusion from public aid, placement under judicial supervision, judicial winding-up).
The mitigation of risks and challenges posed by the use of virtual currencies.
Aggravating circumstances applicable to criminal organizations or to offences conducted in the exercise of certain professional activities.
Other sanctions include a permanent ban from practicing commercial activities and the closure of establishments used for committing the offence.
The Directive also aims to enhance EU Member States' cooperation by setting uniform provisions regarding investigative tools and rules to determine which Member State has jurisdiction when an offense falls within the jurisdiction of more than one Member State.
Under the proposed Directive, legal entities implicated in certain money laundering offenses may be held liable and face "effective, proportionate and dissuasive sanctions" from EU Member States, including criminal and non-criminal fines. Accordingly, both financial and non-financial institutions should consider reinforcing their existing AML/CFT policies and procedures and internal controls to mitigate the risk of a criminal proceeding being initiated against them by competent authorities in the EU Member States in which they operate.
All EU countries are expected to bring into force the laws and administrative provisions necessary to comply with this directive by 3rd December 2020.
Member states will also have to let the commission know the main provisions of national law which they will adopt pertaining to the directive.
Further information:
To read more, please follow this link:
http://data.consilium.europa.eu/doc/document/PE-30-2018-INIT/en/pdf
Contact us here
---
Other articles
Please Note: This publication is not intended to be a comprehensive review of all developments in the law and practice, or to cover all aspects of those referred to. Readers should take legal advice before applying the information contained in this publication to specific issues or transactions.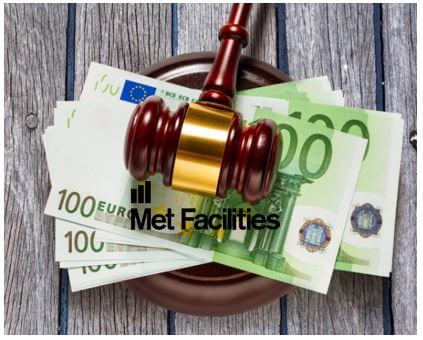 Latest posts by Melissa Lewis
(see all)