Draft Agreement on the UK's withdrawal from the EU
The UK Government has announced that a draft agreement on the UK's withdrawal from the EU has been reached with the EU.
The key points of the agreement that concern the financial services are:
 A transitional period starting on the date of the agreement and ending on 31st December 2020;
A joint committee of UK and EU representatives is formed to decide, before the 1st July 2020, whether to extend the transitional period up to a date yet to be decided;
During this transitional period, EU law will apply with respect to contractual matters, and certain EU regulations concerning the recognition and enforcement of judgements, decisions, authentic instruments, and court settlements and agreements will continue to apply in the UK;
Unless otherwise agreed, during the transition period, EU law will applicable to, and in, the UK, so the financial services passporting regime will remain in force;
During the transitional period, any references to Member States in EU law shall be understood to include the UK; and
During the transitional period the European Supervisory authorities and institutions will still hold the power conferred on them by EU law over the UK.
The draft agreement was accompanied by a political declaration which sets out the framework for the future relationship between the UK and the EU. In terms of its relevancy to the financial services, the declaration outlines the following:
There are commitments to preserve financial stability, market integrity, investor protection and fair competition, whilst respecting the regulatory and decision-making autonomy between the respective parties;
Commencement of equivalence assessments by both parties as soon possible after the UK's withdrawal, with the hope to conclude these assessments before the end of June 2020; and
Close and structured cooperation on regulatory and supervisory matters, grounded in the economics partnership and based on the principles of regulatory autonomy, transparency and stability, recognising that this is in the parties', mutual

Further information:
To read more, please follow this link:
https://assets.publishing.service.gov.uk/government/uploads/system/uploads/attachment_data/file/756374/14_
November_Draft_Agreement_on_the_Withdrawal_of_the_United_Kingdom_of_Great_Britain_and_Northern_Ireland_from_the_European_Union.pdf
https://ec.europa.eu/commission/sites/beta-political/files/outline_of_the_political_declaration.pdf
Contact us here
---
Other articles
Please Note: This publication is not intended to be a comprehensive review of all developments in the law and practice, or to cover all aspects of those referred to. Readers should take legal advice before applying the information contained in this publication to specific issues or transactions.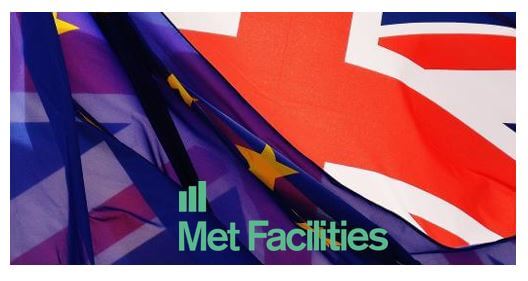 Latest posts by Melissa Lewis
(see all)