FCA consults on Guidance for Cryptoassets
The Financial Conduct Authority (FCA) has published Consultation Paper 19/3 on its Guidance for Cryptoassets (CP19/3).
CP19/3 discusses how different categories of cryptoassets tokens fit into the FCA's regulatory perimeter to reduce harm and provide regulatory clarity for market participants.
Three types of tokens, in line with UK Crypto-assets Taskforce, are discussed in the paper;
Exchange tokens which are a decentralised tool used as a means of exchange;
Security tokens which meet the definition of a Specified Investment like a share or a debt instrument; and
Utility tokens that grant holders access to product or service but do not grant holders rights.
The tokens within the FCA perimeter are likely to be:
'Specified Investments' under the Regulated Activities Order (RAO). The most relevant Specified Investment tokens are shares, debt instruments, warrants, certificates representing certain securities, units in collective investment schemes and rights and interest in investments.
Financial instruments such as 'Transferable securities' under the Markets in Financial Instruments Directive II (MiFID II)
Exchange tokens used to facilitate regulated payment services such as international money remittance would be under the Payment Services Regulations (PSRs)
Tokens meet the definition of e-money will be under the E-Money Regulations (EMRs)
Exchange tokens are usually outside of the perimeter since they are too volatile to be considered as a currency or money, however the FCA reminds the firms that fifth Anti-Money Laundering Directive (5AMLD) will extend Anti-Money Laundering and Counter-Terrorism Financing on cryptoassets by the end of 2019.
The FCA provides some case studies, guidance and steps in the paper to help firms identify if they are within the scope of regulated activities or if they need to be authorised. It also provides the indicative list of permissions for different activities for the main market participants who are likely to be carrying out regulated activities in the market.
The deadline for feedback on CP19/3 is the 5th April 2019. Once closed, the FCA will consider the responses it has received and aim to issue a final Guidance by summer 2019.
Further information:
To read more, please follow this link:
https://www.fca.org.uk/publication/consultation/cp19-03.pdf
Contact us here
---
Other articles
Please Note: This publication is not intended to be a comprehensive review of all developments in the law and practice, or to cover all aspects of those referred to. Readers should take legal advice before applying the information contained in this publication to specific issues or transactions.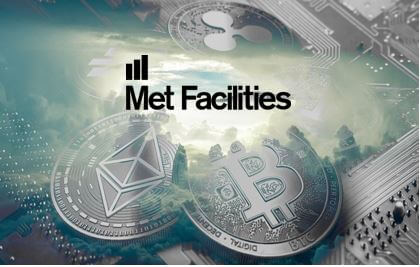 Latest posts by Melissa Lewis
(see all)