Regulatory Update: Non-workplace pensions
FCA Discussion Paper 18/1: Effective competition in non-workplace pensions
The FCA has published a discussion paper (DP 18/1) to solicit feedback on the market for non-workplace pensions, competitive dynamics and potential consumer protection measures. It estimates that individual private pensions, are valued at around £400bn (assets under management), significantly more than is invested in contract-based Defined Contribution (DC) workplace pension schemes.
The FCA is looking to understand how the differences and similarities between the workplace and non-workplace markets impact competition and consumer outcomes. The areas of focus include:
product complexity. Most pensions are complicated products and product performance may not become apparent for many years

the factors which may reduce consumer motivation and ability to invest time and effort in decisions related to their pensions

whether customers can identify and freely move to more competitive products

fund choice and the use of defaults. The FCA is concerned that informal defaults may be operating in the market for non-workplace pensions that are not subject to the same protection as defaults in workplace pensions

The FCA is also looking at whether providers are competing on charges and if there are barriers to consumers identifying, and choosing, from more competitive products.
Feedback is sought by 27 April 2018.
Further information:
To read the full FCA discussion paper, please follow this link: https://www.fca.org.uk/publications/discussion-papers/effective-competition-non-workplace-pensions-dp18-1
Contact us

here
---
Other articles
---
Please Note: This publication is not intended to be a comprehensive review of all developments in the law and practice, or to cover all aspects of those referred to. Readers should take legal advice before applying the information contained in this publication to specific issues or transactions.
Source and credit: Compliancy Services
---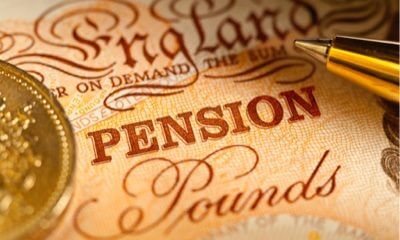 Latest posts by Melissa Lewis
(see all)