FCA temporary intervention on the marketing of speculative mini-bonds to retail investors
On 26th November 2019 the Financial Conduct Authority announced it was introducing a temporary product intervention for 12 months, commencing 1st January 2020, on the promotion of Speculative Mini-Bonds to Retail Investors.
This is driven by the fact that the 'FCA' considers that Retail Investors do not fully understand the high risk nature of these products. In their published document, the 'FCA' have defined these instruments as Debentures, or Preference Shares. which include one or more of the following:
They are typically issued by an Authorised Person who is not subject to 'FCA' oversight and therefore generally not covered by the Financial Services Compensation Scheme
They are Unlisted and commonly issued through a 'Special Purpose Vehicle ('SPV')
The investment offers a high fixed rate of interest (8% or more) to investors, if they commit to invest for a specific period of time (e.g. 3 or 5 years), with limited or no opportunity to sell or transfer the investment before the end of that period
The Issuer uses the Capital raised to fund speculative and high-risk activities
They often involve high costs or third-party payments being made from the proceeds of the Bond Issuance
As a result, the 'FCA' is acting to strengthen its Financial Promotions Rules, on a temporary basis, by:
Restricting the marketing of 'Speculative Illiquid Securities', to ensure they can only be promoted to Individual Retail Investors who have been pre-categorised as either 'Sophisticated', or 'High Net-Worth' and where the product has been initially assessed as likely to be suitable for them
Mandating the inclusion of a specific Risk Warning, as well as disclosure of any costs or payments to third parties that are deducted from the money raised by an Issuer, in any Financial Promotion for these products.
Another consequence of this is that it treats 'Speculative Iliquid Securities'. in the same manner as 'Non-Mainstream Pooled Investments'. In effect, limiting access of these products to Retail Investors.
Firms should note that the 'FCA' has only targeted a specific sub-sector within the 'Mini Bond-Market', those which are defined as 'Speculative Illiquid securities'.
Such instruments can commonly be found in Crowdfunding Platforms, where the Issuer uses the funds raised to lend to a 3rd party, invest in other Firms or develop property.
This leaves a number of 'Mini-Bond Instruments' untargeted and viable. One such instrument would be the issuance of 'Mini-Bonds by unregulated companies in order to generate working capital for deployment in the business. As long as these funding structures are conducted in accordance with the existing provisions for the promotion of 'Readily Non-Realisable Securities'.
The 'FCA' will consult on permanent rules in the first half of 2020, meanwhile HM Treasury is currently undertaking a review on the regulatory regime for the issuance of 'Non-Transferable Debt Securities'. HM Treasury expects to complete its assessment next year as to whether there should be any reform to the legislative framework.
Firms who engage in the promotion of investment products or services to retail clients should take note of the FCA's amended guidance and ensure that the various lessons being communicated by the FCA are effectively incorporated into their financial promotion approvals processes. This might require a change of policies and procedures, and board meeting, if appropriate, in order to effectuate.
Further information:
To read more, please follow this link:
https://www.fca.org.uk/publication/tpi/temporary-intervention-marketing-speculative-mini-bonds-retail-investors.pdf
Contact us here
---
Other articles
Please Note: This publication is not intended to be a comprehensive review of all developments in the law and practice, or to cover all aspects of those referred to. Readers should take legal advice before applying the information contained in this publication to specific issues or transactions.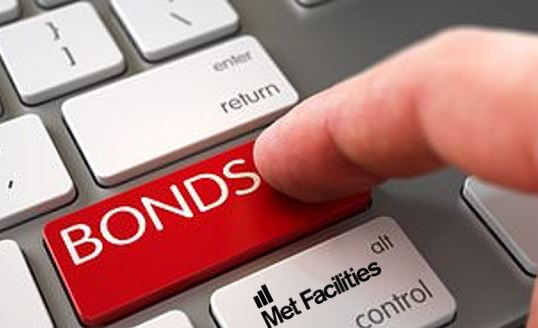 Latest posts by Bethany Klarmann
(see all)