Regulatory Update: PRIIPs
FCA statement on communications in relation to PRIIPs
The FCA web-site has been updated in respect of packaged retail and insurance based investment products (PRIIPS) in response to concerns that have been highlighted by some Firms in relation to the 'performance scenario' information contained within the 'Key Information Document' (KID), with the potential to mislead consumers as a result of misleading performance information
The FCA have stated that "Where a PRIIP manufacturer is concerned that performance scenarios in their KID are too optimistic, such that they may mislead investors, we are comfortable with them providing explanatory materials to put the calculation in context and to set out their concerns for investors to consider.
Where firms selling or advising on PRIIPs have concerns that the performance scenarios in a particular KID may mislead their clients, they should consider how to address this, for example by providing additional explanation as part of their communications with clients.
Further information:  
To read the full FCA statement please follow this link:
 https://www.fca.org.uk/news/statements/statement-communications-relation-priips
Contact us

here
---
Other articles
---
Please Note: This publication is not intended to be a comprehensive review of all developments in the law and practice, or to cover all aspects of those referred to. Readers should take legal advice before applying the information contained in this publication to specific issues or transactions.
Source and credit: Compliancy Services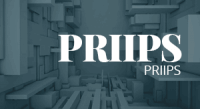 Latest posts by Melissa Lewis
(see all)