Regulatory Update: European MMFs Regulation
CP18/4: The European Money Market Funds (MMFs) Regulation
As a consequence of the Money Markets Funds ( MMFs ) Regulation, new MMFs will be captured from 21st July 2018, with existing MMFs impacted from 21st January 2019. The FCA is therefore making Handbook revisions and has published Consultation Paper 18/4 – 'The European Money Markets Funds (MMF) Regulation'. This paper proposes revisions to the Collective Investment Schemes (COLL) Sourcebook, also noting that it intends to leave references to 'Qualifying Money Market Fund' in COLL and CASS 7.13 to reflect MiFIR and MiFID II.
Similarly, references to 'Designated Money Market Fund' under BIPRU 12 will remain unchanged.
The deadline for review comments on CP18/4 is 23rd March 2018.
Further information:
To read the full FCA Consultation Paper please follow this link: https://www.fca.org.uk/publications/consultation-papers/cp18-4-european-money-market-funds-regulation
Contact us

here
---
Other articles
---
Please Note: This publication is not intended to be a comprehensive review of all developments in the law and practice, or to cover all aspects of those referred to. Readers should take legal advice before applying the information contained in this publication to specific issues or transactions.
Source and credit: Compliancy Services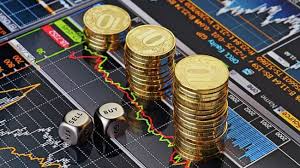 Latest posts by Melissa Lewis
(see all)