Regulatory Update: Ethiopia
Commission Delegated Regulation adding Ethiopia to the list of high risk countries
Firms should be aware that Ethiopia has been added to the list of high-risk third countries via the Official Journal of the European Union (OJ) Commission Delegated Regulation (EU) 2018/105 of 27 October 2017 which amends Commission Delegated Regulation (EU) 2016/1675. This arises from the Commission's view that Ethiopia has shortfalls within its Anti-Money Laundering / Counter Financing of Terrorism regime. As a consequence, it is considered that this poses a potential threat to the European Union's Financial System. In response, Ethiopia has established a Financial Action Task Force, with an associated Action Plan and a political commitment to rectify the shortfalls.
The Commission will review Ethiopia's status post implementation. The Delegation Regulation takes effect on the 20th day following its publication in the Official Journal of the European Union.
Further information:
For more Details please follow this link:  http://eur-lex.europa.eu/legal-content/EN/TXT/?uri=uriserv:OJ.L_.2018.019.01.0001.01.ENG&toc=OJ:L:2018:019:TOC
Contact us

here
 Other articles
---
Please Note: This publication is not intended to be a comprehensive review of all developments in the law and practice, or to cover all aspects of those referred to. Readers should take legal advice before applying the information contained in this publication to specific issues or transactions. 
Source and credit: Compliancy Services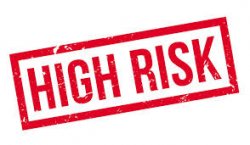 Latest posts by Melissa Lewis
(see all)