FCA Calls on Firms to Act Following Review of Costs and Charges Disclosure in the Investment Sector
The Financial Conduct Authority (FCA) has published its key findings of supervisory work to assess the effectiveness of disclosure by asset managers and intermediaries to their retail customers.
The work was followed by new disclosure requirements on costs and charges introduced by MiFID II and PRIIPs, which came into force in January 2018.
Review of disclosure of costs by asset managers
The FCA reviewed the calculation of transaction costs and disclosure of costs of asset managers. While most asset managers have a good level of compliance, problems were found with the way some asset managers calculate transaction costs. Moreover, the FCA found that assets managers generally do not disclose all associated costs and charges. When full disclosures are made, there are inconsistent between different documents and websites. Thus, it is concluded that asset managers may be communicating with their customers in a manner that is unfair, unclear or misleading and investors can be confused.
The FCA expects to see improvements in the coming weeks and months and encourage firms to review how they are disclosing their costs and charges and how they calculate their transaction costs.
Review of disclosure of costs by retail intermediaries
The FCA reviewed the disclosure of costs and charges of MiFID investment firms in the retail investments sector in order to understand if firms were complying with the new rules and what were the challenges. The FCA found that most firms had given serious consideration and were trying to comply with the rules and saw examples of good practice:
Provide regular ongoing training for staff to ensure they understand the disclosure requirements of costs and charges.
Some firms offering non-MiFID products also apply the MiFID II disclosure standards to give customers a clear and consistent illustration of costs, even non-MiFID products are not in the scope of the regulation.
Some firms use technological innovation in disclosing costs and charges, including interactive sliding scales showing the impact of charges on investments over adjustable investment amounts and timescales. Some firms making breakdowns of charges accessible via pop-ups and hyperlinks. Many firms were developing technological solutions to gathering and disclosing the data required to meet the rules.
However, there are some are of improvements. For example, some firms interpreted the rules inconsistently which makes like-for-like comparisons of costs and charges difficult. Some firms said they struggled to obtain all the data they need from other firms to enable disclosure of all costs. Firms involved in the design, manufacture and distribution of products need to work together to ensure all costs and charges are disclosed properly to customers. The FCA highlights that firms should be alert to the need to disclose all 'transaction' and 'incidental' costs and charges to customers and all communications to customers about their MiFID business must be fair, clear and not misleading.
PRIIPs Feedback Statement
The Feedback Statement FS19/1 responses to Call for Input on the Packaged Retail and Insurance-Based Investment Products (PRIIPs) Regulation on several issues, including the scope of PRIIPS regulations, summary risk indicators and performance scenarios. The FCA also responds to the feedback that some Key Information Documents (KIDs) were displaying negative, zero or very high transaction costs, which are unlikely to fairly represent the true transaction cost of the product, is due to poor application of methodology by firms and PRIIPs methodology is working as intended. The FCA shares the concerns raised in Call for Output and stated that they will continue to work closely with the European Commission and ESAs to influence the full review of PRIIPs regulation due in 2019.
Consultation on costs and charges disclosure
The FCA also published a consultation paper 'CP19/10 Publishing and disclosing costs and charges to workplace pension scheme members and amendments to COBS 19.8' to meet the duty of the Pensions Act 2014. The paper sets out proposed rules that require pension scheme governance bodies, such as Independent Governance Committees, to disclose costs and charges to scheme members. The proposals are designed to improve the quality of information available to pension scheme members and allow workplace pension schemes to be better held to account by their members.
The deadline for feedback on this consultation paper is 28th May 2019. Once closed, the FCA will consider the responses it has received before finalising the rules.
The FCA warns that if not seeing improvement in disclosure of costs and charges, it will consider whether further action is required. This could include more detailed investigations into specific firms, individuals or practices.
Further information:
To read more, please follow these links:
FCA calls on firms to act following review of costs and charges disclosure in the investment sector
https://www.fca.org.uk/news/press-releases/fca-calls-firms-act-following-review-costs-and-charges-disclosure-investment-sector
Review on disclosure of costs by asset managers
https://www.fca.org.uk/publications/multi-firm-reviews/review-disclosure-costs-asset-managers
MiFID II costs and charges disclosures review findings
https://www.fca.org.uk/publications/multi-firm-reviews/mifid-ii-costs-and-charges-disclosures-review-findings
Call for Input: PRIIPs Regulation – initial experiences with the new requirements
https://www.fca.org.uk/publications/feedback-statements/call-input-priips-regulation-initial-experiences-new-requirements
CP19/10: Publishing and disclosing costs and charges to workplace pension scheme members and amendments to COBS
https://www.fca.org.uk/publications/consultation-papers/cp19-10-publishing-disclosing-costs-charges-workplace-pension-scheme-members-amendments
Contact us here
---
Other articles
Please Note: This publication is not intended to be a comprehensive review of all developments in the law and practice, or to cover all aspects of those referred to. Readers should take legal advice before applying the information contained in this publication to specific issues or transactions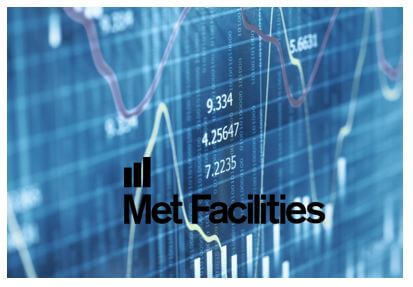 Latest posts by Melissa Lewis
(see all)