Draft Money Laundering and Transfer of Funds (Information) (Amendment) (EU Exit) Regulations 2018
HM Treasury has published a draft of the Money Laundering and Transfer of Funds (Information) (Amendment) (EU Exit) Regulations 2018, alongside an explanatory information note.
The statutory instrument (SI) address deficiencies regulation that arise from the UK leaving the EU. The draft regulations specifically address deficiencies in the 2017 Money Laundering, Terrorist Financing and Transfer of Funds Regulations (MLR); the EU Funds Transfer Regulations (FTR); and The Oversight of Professional Body Anti-Money Laundering and Counter Terrorist Financing Supervision Regulations (OPBASR).
This SI does not make major policy changes that would impact the UK anti-money laundering (AML) regime, but instead makes changes to ensure the UK's AML regime continues to operate effectively after leaving the UK.
The main changes include:
Removal of references to the European Supervisory Authorities (ESA);
 Removal of requirements to communication of certain information to be communicated to EU institutions;
 Amendment of MLR to require UK credit and financial institutions to conduct enhanced due diligence on intra-EEA correspondent banking relationships. Also, the European Commission's list of high-risk third countries will be onshored to the UK's MLR;
 Empowering the FCA to make technical standards to specify what additional measures are required to be taken by credit and financial institutions with branches or subsidiaries abroad; when national law outside the UK does not permit group-wide policies and procedures to be implemented that are at least as strong as those that are required by the MLRs; and
 FTR requires a greater volume of information identifying payers/payees is provided by payment service providers (PSPs) for transfer of funds outside the EU than is the case for intra-EU transfers of funds. The regulations require that the same levels of information are provided by PSPs, regardless of whether other PSPs to which funds are transferred are within or outside the EU. Transfers between the UK and Gibraltar will be treated for the purposes of the FTR as being equivalent to internal UK transfers.
Further information:
To read more, please follow this link:
https://www.gov.uk/government/publications/draft-money-laundering-and-transfer-of-funds-information-amendment-eu-exit-regulations-2018
Contact us here
---
Other articles
Please Note: This publication is not intended to be a comprehensive review of all developments in the law and practice, or to cover all aspects of those referred to. Readers should take legal advice before applying the information contained in this publication to specific issues or transactions.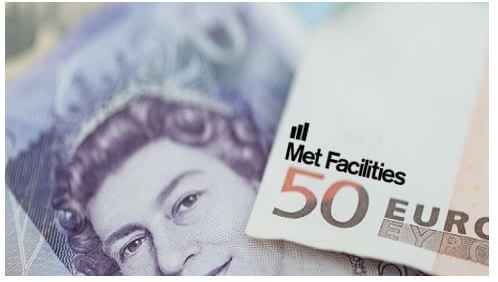 Latest posts by Melissa Lewis
(see all)