FCA Releases Near Final Rules on SMCR Extension to all FSMA authorised firm
Firms regulated by the FCA now have access to their Near Final Rules on the extension of the Senior Managers and Certification Regime (SMCR) to all FSMA authorised firms. The FCA is proposing to implement these rules, as they were consulted upon, with minor amendments.
See below, some key highlights, FCA clarification and guidance:
 Test for Being an enhanced firm: Changes made to the thresholds for when a firm meets the requirements to be an enhanced firm.
Groups: Regarding firms that have a Combination of enhanced and core firms within its structure, the FCA is not prescribing a particular approach. Firms who have an enhanced firm within the structure who wish to apply those standards to core firms for operational ease, will not be able to. Adoption to specific parts of the enhanced regime as specifically been ruled out. A new form has been prescribed (Form O) to those firms who wish to opt into the enhanced standard. There is a different transitional period for firms wishing to voluntarily to enhanced standards – namely three months, as opposed to the current twelve months. The same transitional period applies too limited scope firms moving to core through the voluntary process.
FS Register: In addition to the formal FS Register, the FCA is now proposing a new public directory to include all certified staff, non-SMF directors, sole traders and appointed representatives.
Standard NEDs: Included will be the new public register (described above – all certified staff), which otherwise do not have to be notified by the FCA as opposed to Standard NEDs in the Bank SMCR, which will need to be notified.
Sperate Handbooks: Despite receiving requests from the industry, FCA is not proceeding with Separate Handbooks for different types of firms. However, final versions of the forms are included in PS18/14. The FCA confirmed that when firms use the forms on the Online Connect Systems, forms will be tailored to them. Only relevant and selected functions will be available to them.
Cooperate Partners / Limited Partners: FCA confirmed that only partners considered to meet the required definition of senior manager need to be put forward. Cooperate partners and limited partners, not involved in senior management decisions within a partnership will need to cancel their approvals ahead of the implementation of the regime.
Implementation Timings: Treasury announced that the implementation date for solo regulated firms is 9th December 2019. John Glen, Economic Secretary confirmed this in a written ministerial statement, though a statutory instrument is still being awaited.
Practical Applications: With regards to the scope of the rules, firms which conduct both regulated and unregulated activities, the FCA confirmed that this will only relate to firms whose activities are regulated. However, this will also apply to support activities such as back and middle office work. The FCA has provided guidance that only enhanced firms need to address those parts of the business. This relates to those elements of the business that support regulated activities in the SORs and Map activities.
Territorial Limitations: Continuing with its proposed approach to territorial limitations for certified staff and conduct staff. Yet, for UK branches of EEA firms, the FCA has stated that they will not provide any further guidance until Brexit becomes more transparent. Finally, the FCA has confirmed that there is no territorial limitation in relation to allocating overall responsibility (for enhanced firms) meaning that even non-UK business of enhanced firms will need to be the overall responsibility of one/more senior managers.
Application to Appointed Representatives: The current approved persons regime will continue for appointed representatives. However, the approved persons will be moving from the formal FS register to the public directory.
No Gaps Principal: Core firms do not have duty to allocate 'overall responsibility' for every business area, function and activity carried out by the firm to one or more senior management individual. However, they have not clarified how this sits with their previous statement which was that core firms should have one or more senior management individual with responsibilities for outsourced arrangements. Inferring that they expect the No Gaps policy principal to apply to core firms.
Head of Legal/General Council: Will issue a consultation paper regarding whether General Councils are in or out of scope, before the regime comes into force.
 Prescribed Responsibilities: FCA made numerous comments
 – Changes to what was in the consultation namely, the proposed prescribed responsibility for legal and regulatory obligations have been removed.
–  If an individual is a board member, does not mean that s/he will have to have prescribed responsibilities]
– If a firm does not have any certified staff, the prescribed responsibility still needs to be allocated.
– FCA will introduce new prescribed responsibility regarding conduct rules (namely the training of conduct staff and the breach reporting) This will apply to those already within the Bank SMCR from 1 November 2018 and the amended forms (including Statements of Responsibilities) will be available from the first half of September 2018.
– No additional prescribed for culture. This remains the responsibility of everyone within a firm and which senior manager should drive forward.
CASS oversight Function: The original position regarding the current CF10a role has been confirmed by the FCA. The new SMF function for the current CASS Oversight Officer will not be implemented. Yet, the current CASS oversight officer will need to either map into being a senior manager or a certified employee.
Allocating Responsibility: Guidance has been provided by the FCA regarding how responsibility will be distributed. This is mainly focused around areas that involve a process flow with different departments, which have different responsibilities for different parts of the process chain. Specifically, responsibilities should not be shared across different lines of defence. They cite financial crime as an example noting that if overall accountability rests with an executive director, the fact that Compliance is involved in the process does not mean that the prescribed responsibility should be split or shared with the SMF16. Rather, the FCA states that the roles of Compliance in oversight over this process should be included in the Supplementary Information part of the statement of Responsibility. Moreover, if the MLRO does not have overall responsibility for all areas of financial crime, then the financial crime prescribed responsibility should not be allocated to the MLRO but up to the senior manager that has the holistic view across all areas that are included within financial crime.
Changes to criminal checks: Requirements relating to criminal record checks will only be mandatory for proposed senior managers, meaning the original proposal for these checks to also be required for certified staff away as a regulatory requirement but firms may still choose to adopt more extensive checks.
In-flight Cases: Applications for additional approved persons pre-implementation that are ongoing with implementation, or intended to take effect upon implementation, the FCA will automatically treat them as applications for SMFs.
Fit and Proper Questions in Form As: FCA will introduce a time limit for some of the Fit and Proper Questions. The time limits will relate to the questions about civil proceedings and contain a 10-year time limit. This should allow firms doing their fitness and propriety process for certification staff to adopt a similar time limit.
– FCA states to disclose arbitration proceedings was only meant for insurers and not solo-regulated
firms
For further detail please follow these links:
https://www.fca.org.uk/publication/policy/ps18-16.pdf
https://www.fca.org.uk/publication/policy/ps18-14.pdf
https://www.fca.org.uk/publication/policy/guide-for-fca-solo-regulated-firms.pdf
https://www.fca.org.uk/publication/policy/ps18-15.pdf
https://www.fca.org.uk/publication/policy/guide-for-insurers.pdf
https://www.fca.org.uk/publication/policy/ps18-16.pdf
https://www.fca.org.uk/publication/consultation/cp18-19.pdf
Other articles
---
Please Note: This publication is not intended to be a comprehensive review of all developments in the law and practice, or to cover all aspects of those referred to. Readers should take legal advice before applying the information contained in this publication to specific issues or transactions.
Source and credit: Compliancy Services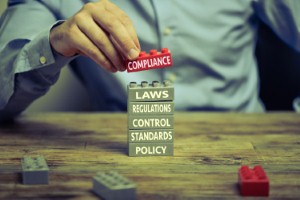 Latest posts by Melissa Lewis
(see all)