Lifting The Weight Of Regulation
Adam Broadbent recently wrote an article for The Fintech Times on tackling the burden of regulation and the tried and tested solution of a regulatory umbrella, as offered by Met Facilities. For more from The Fintech Times click here. The full article is below.
Lifting The Weight Of Regulation
Regulation. It is akin to the gym memberships we all have – big direct debits going out each month but seldom used let alone appreciated. Until the day you decide to use a personal trainer. You then get a better sense of how it all works and the value it brings. Similarly, regulation doesn't have to be payment going out for something you do not understand nor does it have to be a hard workout. It can be a simple, cost-effective and an easy to grasp operation.
In recent months I have deliberated with many players in the fintech space, at events such as Fintech Connect Live, at drop-ins hosted by Canary Wharf-based accelerator Level 39 and recently the FCA's Sandbox roundtable. We discussed the growing cost of regulation and ever increasing compliance obligations.
From the discussions, a couple of common themes emerged, with many asking:
Does my innovative business model or service need to be regulated?
If so, how can I do this cost-effectively, painlessly and swiftly?
The first question is usually a yes. A key principal for FCA is treating customers fairly and protecting consumers from harm so inevitably your business will need some form of supervision. Project Innovate, the campaign to encourage innovation in this sector, shows that understanding the level of supervision and applying the relevant regulatory permissions does not need to be tricky or time-consuming.
Regulatory permissions can be divided into relevant activities for your business, such as advising, arranging, and dealing or managing investments.
Bhavesh Kotecha, Managing Partner at Met Facilities, says it is not always about having "an out with the old, in with the new" mindset but is more about understanding the underlying core business activity and aligning it to the current regulations.
A new fintech business – be it a payment solution, lending platform or digital currency innovation – can often be matched with the current regulatory architecture.
"Even if the new product or service is innovative, the regulatory solution does not have to be," Bhavesh added.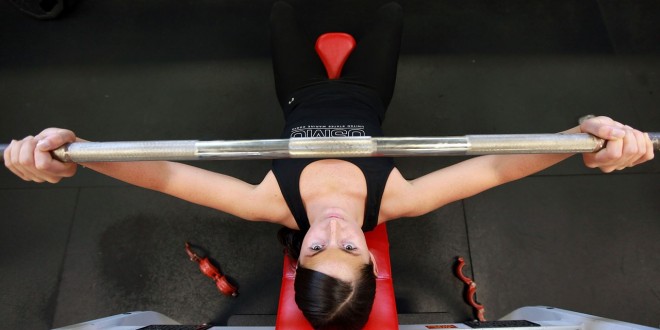 To the second point – can regulation be done cost-effectively, painlessly and swiftly – the gym is a much easier place to navigate now my personal trainer has shown me how to get value from it.
Similarly regulatory platforms can ease the burden and help you become FCA compliant in a matter of weeks, allowing you get on with the job in hand.
The traditional lengthy, resource heavy and often costly direct FCA authorisation route is usually not an option for start-ups or small firms so the regulators and service providers have responded. A viable and popular alternative that is growing in demand is to use a regulatory hosting platform, also known as a regulatory umbrella, such as Met Facilities.
Becoming an Appointed Representative of a principal firm (the platform provider) provides your business with all the relevant regulatory permissions to conduct your business activity while the principal bears the compliance risk, regulatory filing and reporting and supervisory burdens.
Outsourcing this is a quick, easy and cost effective solution. Fixed costs become variable and permissions are set up in a matter of weeks. Best of all, you don't need to become a regulatory expert or devote any manpower to navigate the complex regulatory landscape. Firms such as Met Facilities can do the full registration, training and can deal with the ever increasing compliance obligations – which includes regulatory filings, maintaining a risk management infrastructure and dealing with tax and payroll issues – allowing you to focus on building your business.
Former financial services reporter at the FT, Jonny Paul, says: "There has been a proliferation of regulatory platform providers in this space but only few, like Met Facilities, offer the regulatory permissions while providing a comprehensive and robust infrastructure for growth and long-term partnership."
Regulatory umbrellas work closely with the FCA and are at the forefront of regulation and risk monitoring.
"Understanding how the innovative fintech space interfaces with traditional models is crucial to providing compliant and commercially suitable solutions," Bhavesh said. "And it's not just about being compliant, there is a certain prestige and halo-effect. Investors and prospective clients will realise you are running a tight ship with robust procedures, processes and controls in place."
So there is no need to throw the old bathwater out, the current regulatory architecture is already well structured and applicable. However it is complex and continually evolving and experienced regulatory hosting platform providers, such as Met Facilities, can provide that service and help your business become compliant and up to date with all the regulatory changes, allowing you to have the peace of mind enabling you to make regular visits to the gym and really get value for your money.
Contributors included Johnny Paul, an independent financial services journalist. Follow him @StrummerJonny.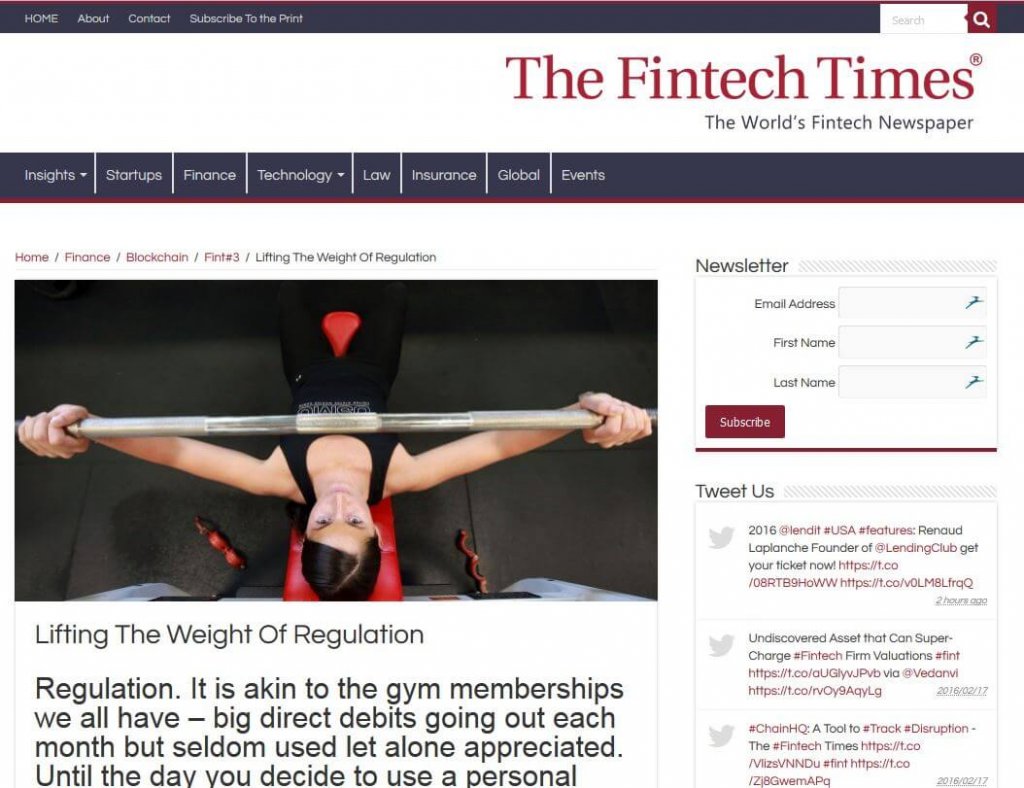 Latest posts by Adam Broadbent
(see all)