FCA consultation on fairness of variation terms in financial services consumer contracts
The FCA are consulting on new guidance on unfair contract terms following the introduction of the Consumer Rights Act 2015 (CRA).
In March 2015 the FCA withdrew some unfair contract terms material from its website. Further material was withdrawn in May 2016. The proposed new guidance reflects current legislation and case law. It outlines factors financial services firms should consider under the CRA when drafting and reviewing variation terms in their consumer contracts.
The draft guidance outlines a number of non-exhaustive areas the FCA believes firms should have regard to when drafting and reviewing variation terms. These include and are not limited to the following:
• The validity of the reason(s) for using the variation term
• The transparency of the variation term
• Provision for notice in the variation term
• Provision for the freedom to exit the contract should a consumer not wish to accept the variation
The FCA is a regulator under the CRA and may consider the fairness of terms in any type of contract, whether or not it relates to regulated products. Under its Memorandum of Understanding with the Competition and Markets Authority (CMA), the FCA will consider the fairness of terms under the CRA in consumer contracts issued by firms it regulates and their appointed representatives. The FCA want to make their view clear on the appropriate way to assess the fairness of variation terms.
The consultation closes on 7 September 2018. The FCA plan to issue finalised guidance in December 2018.
Further information:
To read the more please follow the links:
https://www.fca.org.uk/publications/guidance-consultations/gc18-2-fairness-variation-terms-financial-services-consumer-contracts-under-consumer-rights-act-2015
Contact us

here
---
Other Links
Please Note: This publication is not intended to be a comprehensive review of all developments in the law and practice, or to cover all aspects of those referred to. Readers should take legal advice before applying the information contained in this publication to specific issues or transactions.
Source and credit: Compliancy Services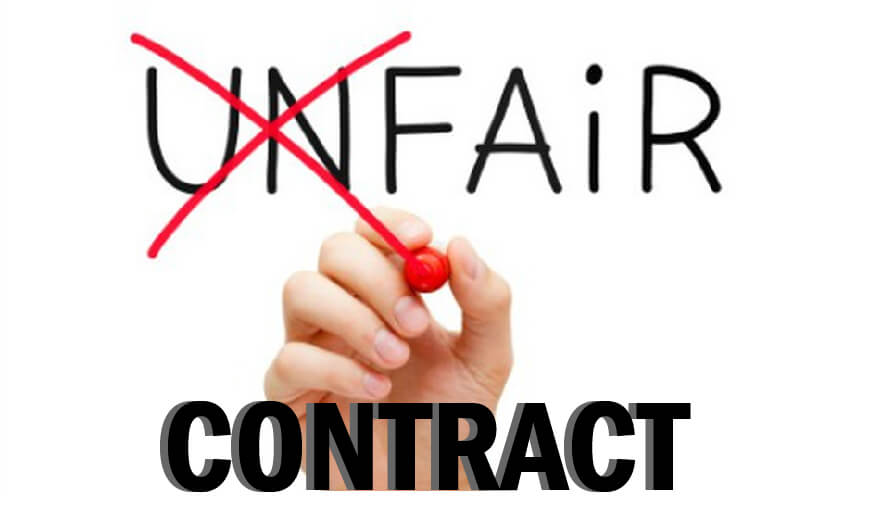 Latest posts by Melissa Lewis (see all)