Met Facilities

We provide a comprehensive and flexible FCA regulatory hosting umbrella for funds, start-ups, fintechs and financial services firms.

More:

Find out more

Met Facilities

Leveraging the experience and activities across the entire Met Group, we offer a suite of services which can be tailored to your business requirements.

More:

Find out more

Regulatory hosting service
Met Facilities provides an FCA regulatory hosting umbrella. Once setup as an Appointed Representative we provide all your regulatory permissions, while assuming responsibility for your compliance oversight, training and risk monitoring.
Read more

Quick and effective solutions
By outsourcing your compliance obligations to our regulatory hosting platform, you can be up and running within weeks with all your permissions allowing you to focus on building your business. Our tailored solutions are both flexible and cost-effective.
Read more

Leveraging expertise and infrastructure
Met Facilities is part of the Met Group, a London-based group working across asset management, fund management, market making, proprietary trading and corporate finance. Our regulatory hosting solution leverages the infrastructure, knowledge and experience that has underpinned the Group's activities for more than a decade.
Read more
Who we work with:
Asset managers
Brokers
Business angels
Corporate financiers
Crowdfunders
Financial arrangers
Fintechs
Funds
Investment managers & advisers
Managed account providers
SME lenders
Venture capitalists
Wealth managers
Etc
Services include:
FCA Regulatory Hosting Umbrella
FCA Incubation Platform
Appointed Representative
Controlled Function
Lending our FCA permissions
FCA Innovation unit collaboration
Sandbox exercises
FCA Compliance
Operational Support
Facilities & Technology
Advisory Services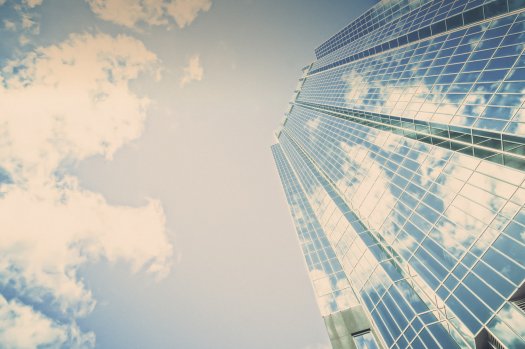 "Met Facilities cut through the complexity and provided us with a simple solution"
Sapna Chadha / SCH Global
Read More
Conduct regulated activity in weeks under our umbrella
The FCA's EMIR webpage has been updated in respect of the European Commission's (EC) equivalence decision under EMIR for Derivatives transactions in the United States and Intragroup Exemptions. The FCA refers to the Commission's implementing act, which determines that the United States is considered to be equivalent to EMIR for legal, supervisory and enforcement arrangements […]

Read More

The EU's Official Journal Includes, Commission Delegated Regulation (EU) 2017/2417, in respect of MiFIR and the regulatory technical standards on the trading obligation for certain derivatives. Further information: To read more, please follow this link: http://eur-lex.europa.eu/legal-content/EN/TXT/PDF/?uri=CELEX:32017R2417&from=EN Contact us here Other articles Please Note: This publication is not intended to be a comprehensive review of all […]

Read More

ESMA has published final draft Implementing Technical Standards (ITS) in respect of Market Abuse Regulation. The final draft details the procedures and forms for exchange of information and assistance between Member State Competent Authorities (NCAs) and ESMA as well as with other bodies in relation to market abuse. ITS has been submitted to the European […]

Read More

Prudential Regulatory Reforms – FCA 'Dear CEO' Letter CEOs of IFPRU investment firms and BIPRU Firms will have received a 'Dear CEO' letter from the FCA requesting that they review their firm's regulatory reporting practices. This has arisen following the FCA's observations with Regulatory returns and failures to: Satisfactory completed the required COREP submission templates […]

Read More

The FCA proposed "Global Sandbox" for Cross-Border Regulatory Problems The FCA has updated its web-site by creating page regarding a proposed global sandbox and is soliciting views on the value of creating a 'Global Sandbox', potentially allowing Firms to conduct tests in different jurisdictions at the same time, allowing Regulators to work together in identifying […]

Read More

The International Organisation of Securities Commissions (IOSCO) Consultation Re: Proposed Polices for Investor Protection – Over The Counter (OTC) Leverage Products IOSCO has issued a Consultation Report proposing Policy changes for membership review in respect of the risk arising from the Offer and Sale OTC Leverage Products to Retail Clients. Products within the scope of […]

Read More
Our team has over 60 years of financial services experience and are adept at structuring regulatory solutions for a variety of activities. We have launched, grown, mentored and partnered with businesses across a multitude of disciplines.
We understand what is required to grow a firm. We focus on what matters.
Every discussion is an opportunity so please get in touch to find out how we can facilitate your business.

Paul Lack
CEO at Met Facilities

Danny Kessler
CEO and Managing Partner of the Met Group

Bhavesh Kotecha
Managing Partner at Met Facilities

Martin Black
Head of New Business Development at Met Facilities