Met Facilities

We provide a comprehensive and flexible FCA regulatory hosting umbrella for funds, start-ups, fintechs and financial services firms.

More:

Find out more

Met Facilities

Leveraging the experience and activities across the entire Met Group, we offer a suite of services which can be tailored to your business requirements.

More:

Find out more

Regulatory hosting service
Met Facilities provides an FCA regulatory hosting umbrella. Once setup as an Appointed Representative we provide all your regulatory permissions, while assuming responsibility for your compliance oversight, training and risk monitoring.
Read more

Quick and effective solutions
By outsourcing your compliance obligations to our regulatory hosting platform, you can be up and running within weeks with all your permissions allowing you to focus on building your business. Our tailored solutions are both flexible and cost-effective.
Read more

Leveraging expertise and infrastructure
Met Facilities is part of the Met Group, a London-based group working across asset management, fund management, market making, proprietary trading and corporate finance. Our regulatory hosting solution leverages the infrastructure, knowledge and experience that has underpinned the Group's activities for more than a decade.
Read more
Who we work with:
Asset managers
Brokers
Business angels
Corporate financiers
Crowdfunders
Financial arrangers
Fintechs
Funds
Investment managers & advisers
Managed account providers
SME lenders
Venture capitalists
Wealth managers
Etc
Services include:
FCA Regulatory Hosting Umbrella
FCA Incubation Platform
Appointed Representative
Controlled Function
Lending our FCA permissions
FCA Innovation unit collaboration
Sandbox exercises
FCA Compliance
Operational Support
Facilities & Technology
Advisory Services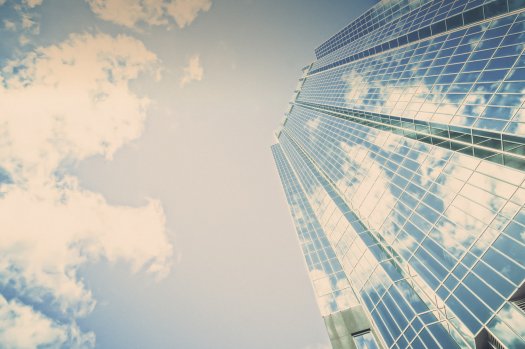 "Met Facilities cut through the complexity and provided us with a simple solution"
Sapna Chadha / SCH Global
Read More
Conduct regulated activity in weeks under our umbrella
Calling all research teams MiFID II presents in-house research teams with a seismic change in the way their output is distributed and valued. Unbundling means research must be purchased by the buy-side with clear value metrics embedded.  In short, you can no longer just be an add-on to the Sales team but must now justify […]

Read More

Met Facilities is pleased to announce that ComplianceSOS® is now a registered UK and EU trademark and brand. This forms part of the Met Consult suite of services for clients who need help to: understand, plan for and solve their compliance and risk related issues direct FCA authorisations review financial promotions mediate disputes or complaints […]

Read More

Finance Monthly Awards 2017: Compliance Consulting We would like to extend our appreciation to Finance Monthly for awarding Met Facilities the Compliance Consulting award for 2017. Met Facilities is honoured to receive such a prestigious award, which recognises us as the leading provider of FCA regulatory hosting services.  Our philosophy on "focusing on what matters" resonates […]

Read More

Met Facilities were delighted to be shortlisted at the latest HFM European Services Awards. We were finalists in both 'Best Regulatory Hosting Platform' and 'Best Advisory Firm – Regulation and Compliance' categories. It is always rewarding to have our work and efforts recognised and it spurs us on to continually improve our services.  It was […]

Read More

The Met Facilities team is delighted to announce the launch of our new website. With our ambitions to grow our business, expand our services and improve our network of partners, this website will be an improved portal of information and connectivity. We look forward to sharing news of regulatory updates, market insights and industry events. […]

Read More

Adam Broadbent recently wrote an article for The Fintech Times on tackling the burden of regulation and the tried and tested solution of a regulatory umbrella, as offered by Met Facilities. For more from The Fintech Times click here. The full article is below. Lifting The Weight Of Regulation Regulation. It is akin to the […]

Read More
Our team has over 60 years of financial services experience and are adept at structuring regulatory solutions for a variety of activities. We have launched, grown, mentored and partnered with businesses across a multitude of disciplines.
We understand what is required to grow a firm. We focus on what matters.
Every discussion is an opportunity so please get in touch to find out how we can facilitate your business.

Paul Lack
CEO at Met Facilities

Danny Kessler
CEO and Managing Partner of the Met Group

Bhavesh Kotecha
Managing Partner at Met Facilities

Martin Black
Head of New Business Development at Met Facilities