Met Panel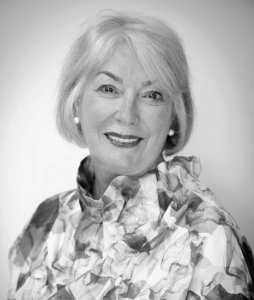 EG Capital Advisors
Avril Millar (Head of Corporate Governance)
Originally a Civil Engineer, Avril built an Award Winning Wealth Management business over 20 years from 1986.
Over the last 10 + years, she has undertaken several short and long-term projects – usually around 4 at any time –  in sectors as varied as IVF, mobile phone technology, recruitment, online gaming and physical oil trading. Clients appreciate Avril's experienced, multi-disciplinary, pragmatic approach which is always proportionate to their business needs. Recent years have led to increasing time spent in Board re-structure and Corporate Governance, whilst utilising strong sales and management experience to focus on areas of development need within senior teams and organisations.
She is currently Head of Corporate Governance for EG Capital Advisors, a Non-Exec Director of FxPro, a leading global online trading platform and Advisor to Versus Systems, a Canadian listed technology business. A more comprehensive list of previous clients and sectors can be found on www.avrilmillar.com
She is the mother of David Millar, retired Tour de France cyclist and Olympian, and Fran Millar, one of the Founders – with Sir Dave Brailsford – of Team Sky.
Avril is contactable at: avril@avrilmillar.com
Thought piece:
Working in the Regulated space today requires the balancing skills of a high wire artist. The necessary focus on seemingly endless regulatory requirements and increasing burden of risk management (and 20:20 foresight) can draw the best executives off track from the true objective of their business: to build a successful, sustainable, profitable company. Sales teams still need to be motivated and managed; products need to be innovated and designed; Boards need to be robust and energetic; operations have to be sleek and reporting relevant, fast and responsive. Like an athlete, a business needs to be strong and light. Getting that balance right is an art.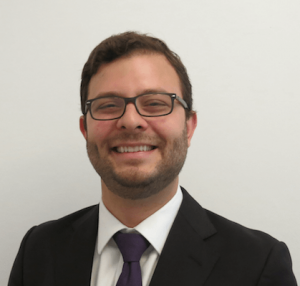 Frontier Project Consulting Ltd
Ricardo Narvaez (Director)
Ricardo has been performing due diligence of investment projects in high risk countries for over ten years.  Having moved to London in 2013 he formed FPCL as a platform to assist funds, impact investors and development finance institutions to accurately assess investments in least developed countries. FPCL's services include, KYC, introductions and financial modelling.
He started his career as a corporate credit analyst at "Lafise", a Central American regional bank, where he was later promoted to its corporate finance branch. He then led the country offices of Honduras and Nicaragua as deputy fund manager of "Latin American Agribusiness Development Corp.(LAAD)".  In London, he formed part of the infrastructure team of "Exotix Capital" where he performed client on-boarding and KYC duties.
Ricardo is contactable at: ricardo@frontierprojectconsulting.com
Thought piece:
The term "Impact Investing" has become fashionable in recent years, but the fact is finance has been directed to high risk projects that have a social benefit for centuries.  For investors focussing in least developed nations, the key risk in the impact investing space is making sure that the funds are being allocated to responsible and honest project sponsors and avoiding funds from falling into the wrong hands.  It is useful for investors that have lean organisational structures to consider supporting themselves on the due diligence process with consultants that have local networks and at the same time can carry out tasks with flexibility on a non-retainer basis.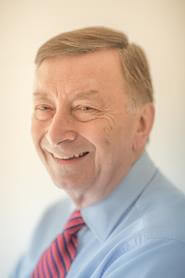 Global Investment Management Services Limited 
Alan Haig (Consultant)
Alan is an experienced general manager in the investment management industry having worked for a variety of financial services organisations, including long-only investment managers, leading hedge fund firms and multi-asset alternative investment managers. Prior to his present role, he was COO at First Avenue Partners Group, a global institutional capital placement business with offices in four countries, and operating across multiple legal jurisdictions. Before joining First Avenue, he was CFO at the Cambridge Place Group, a credit-specialist hedge fund based in London and Boston. His experience has also included two years as a consultant advising alternative vehicles (and seeking to acquire an offshore fund administrator), and five years with Citigroup Asset Management, initially as an MD and Chief Administrative Officer of Smith Barney's fixed income division, and latterly after the merger of Citibank and Travelers Group as business manager for European Centres. Prior to that, he worked with entrepreneurs to set up two hedge funds. Alan's first alternative investment experience was with International Financial Markets Trading one of London's first hedge funds with offices in London and Hong Kong. His financial services career commenced with the Chase Manhattan Capital Markets Group working in London and New York.
Alan Haig is contactable alan.haig@globalimservices.com 
Thought Piece:
The financial services sector is in a state of flux, with new regulation in implementation or on the horizon.  MiFID II is now in place and the bumps are presently being ironed out.  The General Data Protection Regulation is next for implementation in May 2018.  In 2019 almost all UK-based financial services firms will be brought into the FCA's Senior Manager and Certification Regime, and the UK will exit the European Union.  At the same time, businesses need to be nurtured and grown, and to continue to make a profit.  Never before have smaller firms been under such pressure to meet multiple (sometimes conflicting) objectives.  This requires skills and experience not traditionally readily available in the smaller financial services firm.  This will continue to increase the trend towards outsourcing more of the value-chain of financial services businesses, particularly in the support functions.  In addition to regulatory and operational platforms, more of the senior management functions will be outsourced, thereby making meeting the multiple objectives more affordable.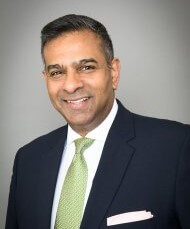 Compliancy Services Ltd
Kumar Ved (Managing Director)
An internationally experienced Counterparty Risk, Regulatory Compliance and Change and Risk and Operations Leader, Kumar has worked for more than 25 years in the Banking Credit, Counterparty, Market and Operational Risk Management and Insurance sectors in Europe and Asia. In January 2018, he joined Compliancy Services as Managing Director responsible for consulting activities in the Banking, Payment Services, Capital Markets and Asset Management sectors. Prior to joining Compliancy Services he spent almost 10 years working with specialist consultancies, including Grant Thornton and Accenture, providing Forensic Risk Management, Regulatory Compliance and Strategic Credit and Counterparty Transformation services to a broad spectrum of financial institutions. It was during this period that he was seconded to work with the Financial Conduct Authority within Financial Benchmarks, giving him a unique insight into the tri-party regulatory objectives in setting policy, the role of industry consultation and implementation.
Kumar is contactable kumar.ved@compliancy-services.co.uk
Thought Piece:
Banking, Payment Services and Capital Market firms have had to cope with an extraordinary level of regulatory change recently with the implementation of 4MLD, MiFID II and PSD2. Smaller companies can lack the knowledge and resources to interpret and implement the changes to their business model, whereas larger firms have the resources but are often over-stretched. Independent 'health check' reviews can be an important tool to check the adequacy of risk and compliance programmes. This is especially relevant when new regulations come into force and in areas where there is increased regulator focus, for example MiFID II. In our experience, these often reveal gaps and highlight opportunities to strengthen and enhance compliance regimes to enable scalable business growth. A properly implemented Compliance Framework sets the cultural tone of an organisation and provides competitive advantage. The key is finding a consultancy that has a simple, yet effective process and which offers practical, proportionate, usable guidance and solutions that satisfy the needs of both the regulator and your business.

Collyer Bristow LLP
Nigel Brahams (Partner)
Longstanding member of Met's ComplianceSOS® panel of legal counsel, Nigel Brahams has recently joined well-known law firm, Collyer Bristow LLP, where he will continue to specialise in advising SME financial services firms and FinTechs on regulatory and transactional issues as well as fund raising. Nigel received the following recommendation in the 2017 edition of the Legal 500: Benefiting from former in-house experience within the brokerage industry, Nigel is 'excellent at identifying the key issues that are relevant' to clients in that space.
We wish Nigel, every success in his new firm and endorse his professional skills and experience. Nigel is contactable at nigel.brahams@collyerbristow.com
Thought Piece:
Regulated institutions are experiencing uncertain times. MiFID II is coming into force on 3rd January 2018 and amongst many things, will require affected firms to review their execution processes, terms of business, conflicts of interest, regulatory status and research review and distribution. This will be followed later in 2018 by the expansion of the Senior Managers & Certification Regime to non-bank FCA regulated firms, including brokers, IFAs, corporate financiers etc. This will close any gaps in responsibility, ensuring that a senior manager is ultimately responsible for all activities conducted by regulated financial institutions. The regime is already applicable to dual PRA regulated banks and insurers, but the expansion to all FCA (only) regulated firms will bring the new rules to bear on a far wider population.
About Us 
Met Facilities LLP is a leading FCA Regulatory umbrella platform service. We provide regulatory hosting umbrella for start-ups, fin-tech and financial services firms. Founded in 2002, the Met Group has prospered through a diversification strategy that has built our expertise in a vast array of financial services activities. Even today the Met Facilities regulatory hosting umbrella continues to provide services to companies within the Met Group, so we hold ourselves to the same quality of service that our clients demand. It is this experience, commercial focus and attention to detail which makes Met Facilities a leading provider of regulatory permissions. We will be able to understand your business quickly and ensure our regulatory hosting solution is tailored accordingly.