FCA sets out latest expectations for firms on Brexit
The FCA has issued a press release detailing what steps it has taken in case the UK leaves the EU without a
deal.
Firms will be required to comply with post-exit MiFID transaction reporting and EMIR trade reporting requirements. If a no-deal Brexit was to occur, passporting will end. Therefore, any EEA passporting firm will have until the 16th of October 2019 to notify the FCA if they wish to join the Temporary Permissions Regime (TPR). Fund managers have until 16 October 2019 to inform the FCA if they want to make changes to their existing notification.
After exit, firms under the TPR will be contacted and provided with a timeslot when they will be required to submit full UK authorisation application. Those firms are expected to have a physical presence in the UK upon authorisation.
The FCA also sets out steps certain firms need to take:
• Any firm that is not able to comply with MiFID transaction reporting, will need to back-report missing, incomplete or inaccurate transactions as soon as possible after the 31st of October 2019.
• As for EMIR reporting, FCA-registered trade repositories (TRs) will receive reports from UK reporting counterparties and the information should be shared with the UK authorities. TRs must ensure the migration of outstanding trades and historic EMIR data, and that the details of any trades newly concluded, terminated or modified by UK reporting counterparties on 1, 2, and 3 November 2019, are embedded in their systems. These need to be available for UK authorities by 4 November 2019.
• All the details of derivative transactions that are concluded, terminated or modified on the 30th and the 31st of October must be reported to an FCA-registered TR by the 4th of November 2019.
Firms will need to ensure they comply with the FCA's expectations and are aware of the relevant deadlines. The FCA expects firms should take reasonable steps as outlined above to be prepared to comply with postexit MiFID transaction reporting and EMIR trade reporting requirements. The FCA will take a proportionate and pragmatic approach to supervising reporting around exit day.
Further information:
To read more, please follow this link:
https://www.fca.org.uk/news/press-releases/fca-sets-out-latest-expectations-firms-brexit
Contact us here
---
Other articles
Please Note: This publication is not intended to be a comprehensive review of all developments in the law and practice, or to cover all aspects of those referred to. Readers should take legal advice before applying the information contained in this publication to specific issues or transactions.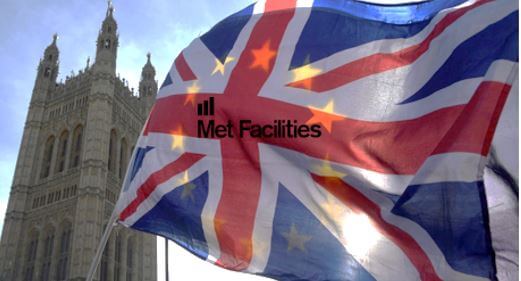 Latest posts by Bethany Klarmann (see all)